Tack Storage | Barn Accessories | Classic Equine Equipment
Tack Storage
Creating a stylish barn is difficult enough, but finding the perfect tack accessories can be downright impossible. Tack storage is always a challenge in any barn. Classic Equine Equipment has developed some unique solutions. Featured below (from left to right) is our rotating tack wall and our tack room lockers. Contact us to see how we can customize one to fit your barn.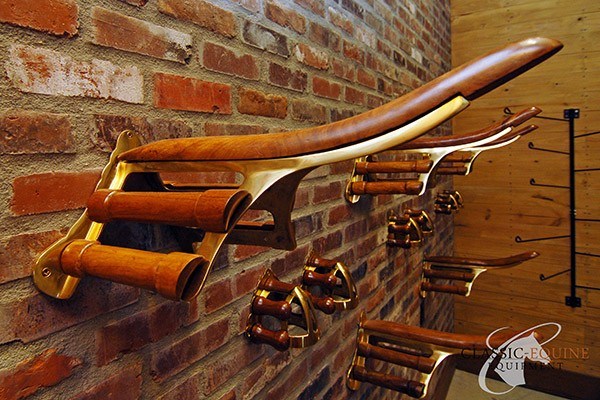 Dress up your tack room with these elegant saddle and bridle holders. Available in brass or cast iron.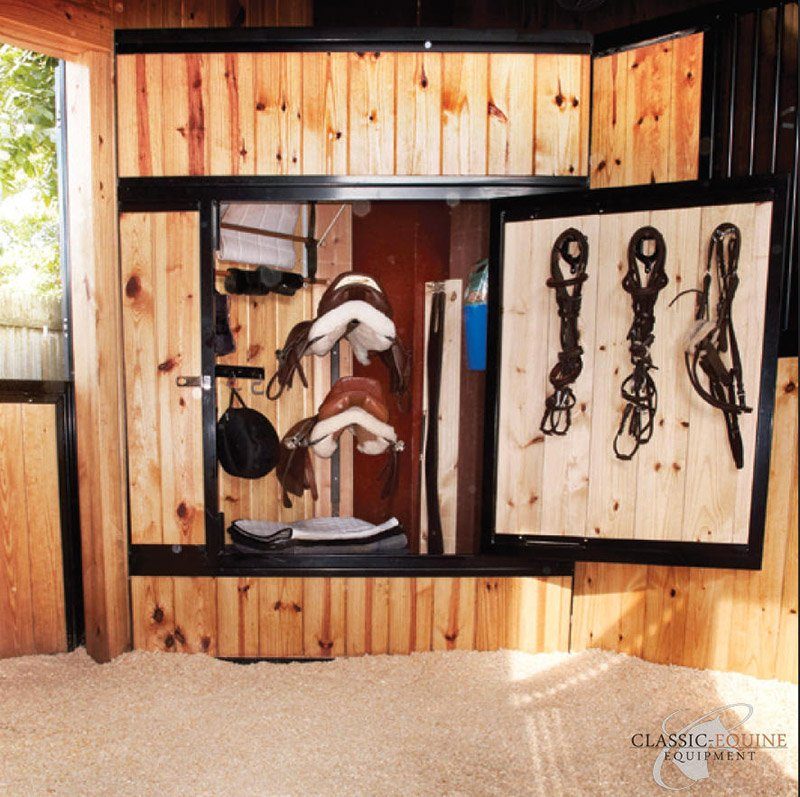 Corner Tack Locker mounts in back of stall. Perfect for boarding facilities where individual lockers in your tack room are not an option.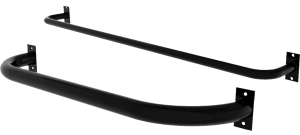 Blanket Bar Standard Length 52" (top)Stout Blanket Bar Standard Length 38" (bottom)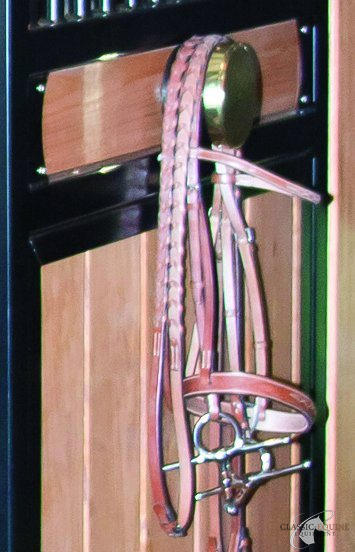 Euro Bridle Holder. Steel construction with finish cap. Caps available in solid brass, brushed aluminum or painted aluminum.
Standard Bridle Hook – Use on stall fronts, tack rooms or anywhere you need to hang stuff! Also available with 8" legs for use as a hose holder.

Swinging Blanket Rack – Holds up to 5 blankets. Available painted or galvanized.