Custom Barns | Commercial & Private Equestrian Projects
Custom Barns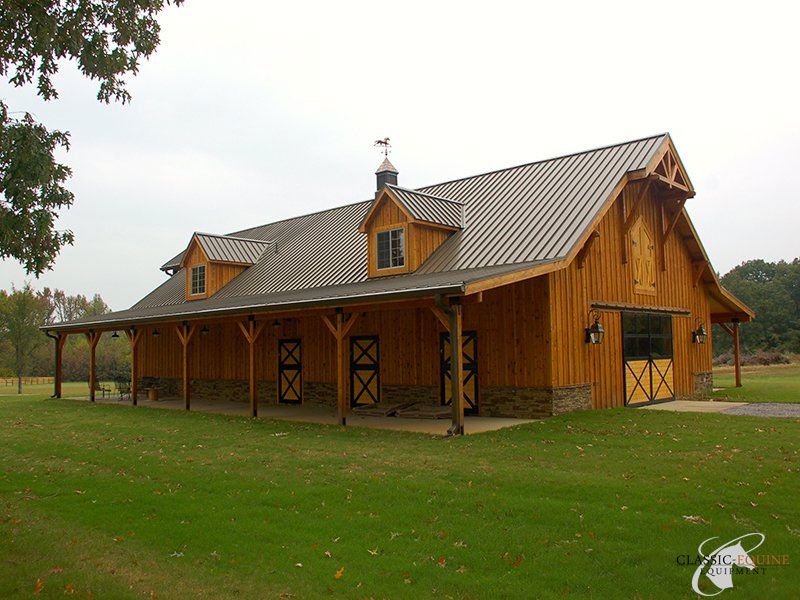 A commonly asked question is "do you build horse barns?". Actually, we do not. However, over the past 20+ years we have developed relationships with numerous barn builders and architects across the US and Canada.
We can often provide you with contact information of several builders or architects in your area. Or, if you have already selected a contractor, we can work with them as well. With Classic Equine Equipment, you are never limited by your barn layout!
Check out what this architect from Populous has to say about working with us:
"Over the last 10 years Classic Equine Equipment has contributed to our commercial and private equestrian projects – including the one pictured below. I recommend Classic Equine Equipment to my clients because they routinely accommodate the diverse designs and budgets of our projects with great attention to the safety, health, and functionality of each product and I have confidence my clients will receive prompt, honest and respectful service before and after the sale." – Charlie Kolarik, Equestrian Facility Architect

From David Clark of Clark Custom Homes – Germantown, TN:
"This was the first horse barn we built at the request of one of our customers. The installation and quality of your products was great. We liked the way the stall doors were built so much that we had you make custom doors for an equipment shed on the same property. This is great stuff!
Additionally, after visiting the barn I now have another customer intersted in building a barn using Classic Equine Equipment's product!