Horse Pens / Arenas | Classic Equine Equipment
Horse Pens / Arenas
Classic Equine Equipment offers a variety of round pen and arena panels in standard and custom sizes. All panels are made to accept standard nominal size lumber or 1" imported hardwood.
Sizes for Round Pens:
The most common round pen size is 60 feet in diameter, but yours could be anywhere from 40 to 120 feet in diameter.
Sizes for Arenas:
Arena sizes depend on what you need them for and can run from standard size;100 X 200 feet, to driving arena size;130 X 330 feet, to competition jumping size; 660 X 660 feet.
A round pen or arena may be one of the best investments you ever make for your horses. It can serve as a useful training space, a safe place to turn out young horses and provides a smaller space to work a horse from the ground as well as in the saddle. Classic Equine Equipment can create a round pen or arena to fit your needs and requirements.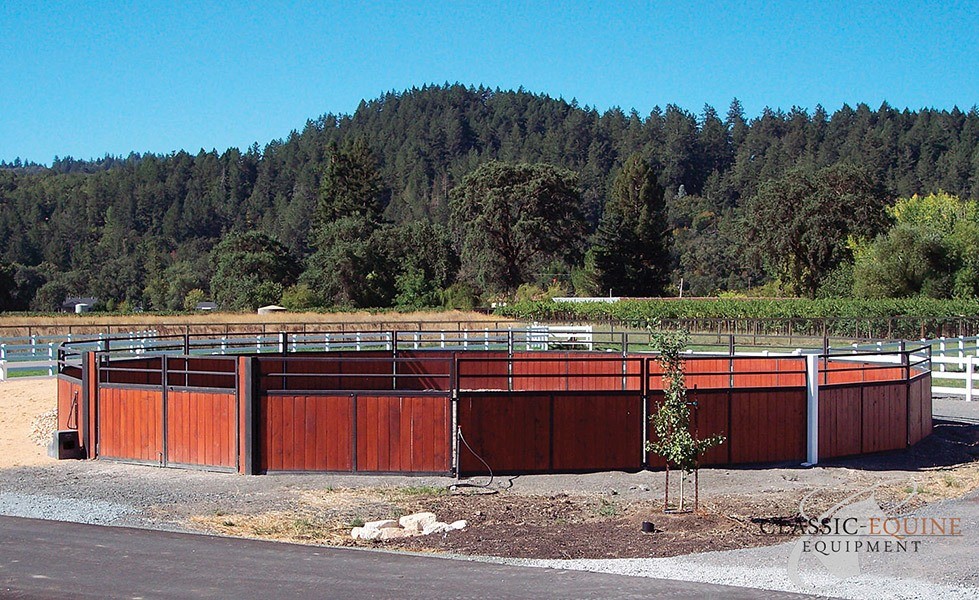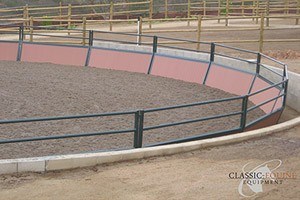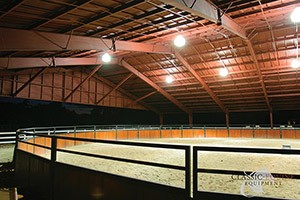 Contact us today for a free consultation and quote on covered pens, arenas, gates exercisers, or other Classic products. (800) 444-7430.