Integrity Series Stall Door Options
Integrity Series Stall Door Options
HORSE STALL SYSTEMS
Integrity Series Door Options
Constructed from 2" pre-galvanized, 14 ga. square tubing using 1" bars set on 3" centers. All bars below 52" are set on 2½" centers for safety purposes.
Framing is tubular steel - channel is never used as a structural member.
The entire door is fully welded - no tack welding or bars that spin.
Standard door dimensions 52" w x 84" t.
Door Top Options
Grill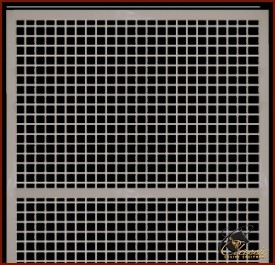 Mesh
Track brackets are welded on for safety and durability.
Tracks have a teardrop shape making them self-cleaning.
Double-truck rollers provide quiet and smooth operation.
Our flip latch is unique in the industry and is the safest available.
Additional latching options available including plunger, gravity and pin.
Door Bottom Options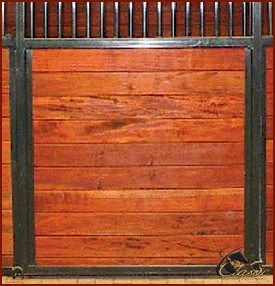 Wood (Vertical or Horizontal)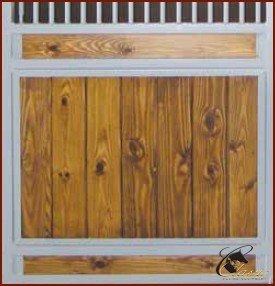 Wood (Horizontal/Vertical)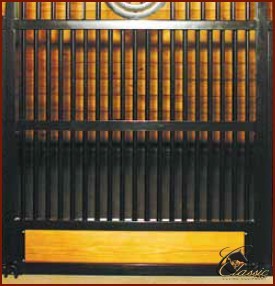 Grill with Shavings Guard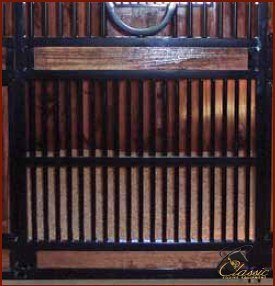 Grill with Shavings Guard and Nameplate Board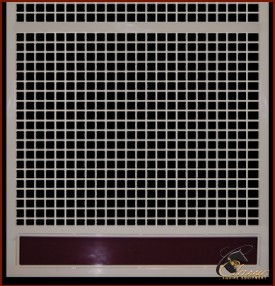 Mesh with Shavings Guard (pictured with optional metal insert.)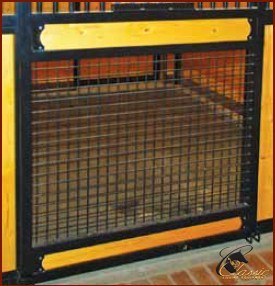 Mesh with Shavings Guard and Nameplate Board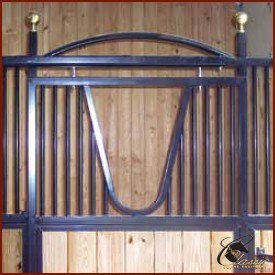 Yoke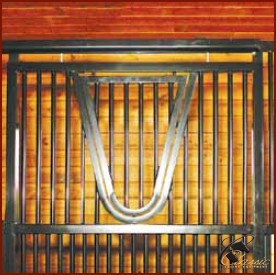 Removable Fill Piece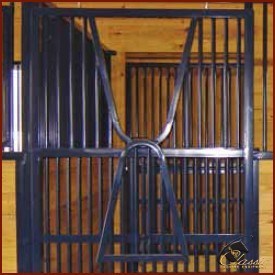 Fold Down Yoke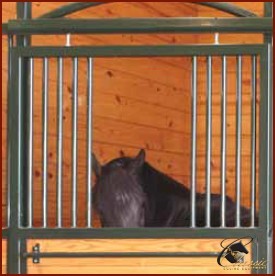 Vertical Opening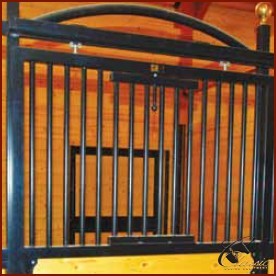 Fold Down (also available as removable)
French Yoke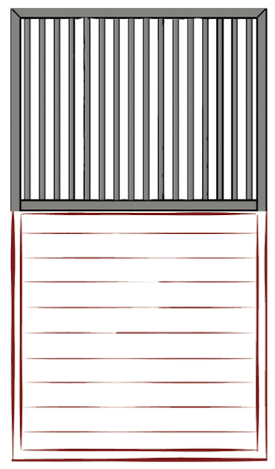 Grill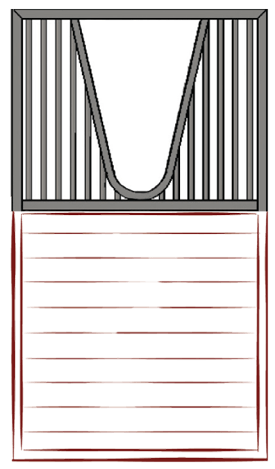 Grill with yoke opening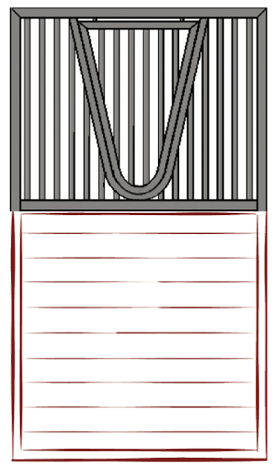 Grill with yoke and insert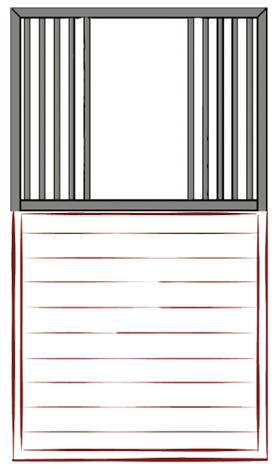 Grill with square opening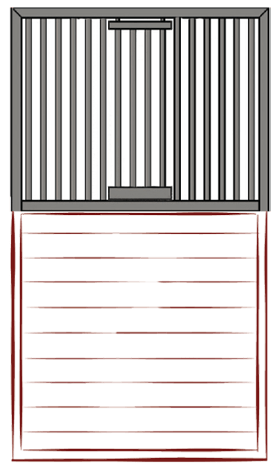 Grill with square opening insert
Bottom Section Options